We are now open for the Spring, Summer and Fall seasons: The Tahquamenon Falls Brewery and Pub is now open for the Spring, Summer and Fall seasons. We look forward to seeing. We will be serving 7 days a week from 11:00am to 8:30pm. Here's to 2022!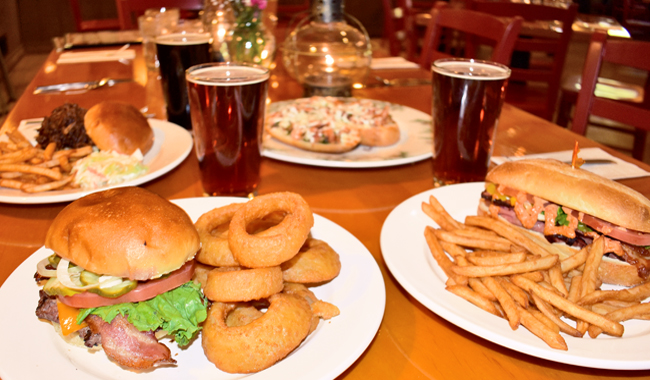 Tahquamenon Falls Brewery & Pub
Upper Peninsula Restaurant and Brewery

The beautiful Tahquamenon Falls Brewery & Pub offers a large variety of appetizers, salads, soups, famous entrees, pastas, and a great children's menu. If you are new to the Upper Peninsula, may we suggest trying one of our homemade UP pasties—an Upper Peninsula favorite. We offer both an 8oz or 12oz pasty that is served with coleslaw and gravy. Our pasties are made with beef, potatoes, and vegetables wrapped in a tender flaky crust. Pasties came to the Upper Peninsula in the 1840's with the small influx of Finnish and Cornish miners. To many people in the Upper Peninsula, the pasty is much more than food, it is an identifying cultural mark that gives them their own identity.
The Tahquamenon Falls Brewery & Pub Menu is large and includes a variety of great dishes. We also have daily specials and invite you to visit our Specials page to view our exciting dishes that we are planning to serve you.

"Great decor & wonderful food. If you are a craft beer person you will enjoy the variety. Nice stop after viewing the falls."—Jean W., Trip Advisor 5 Stars

"Fantastic Food. This place has the best food in the Upper Peninsula! The presentation was great and it tasted delicious."—Katie L, 5 Stars Trip Advisor 5 Stars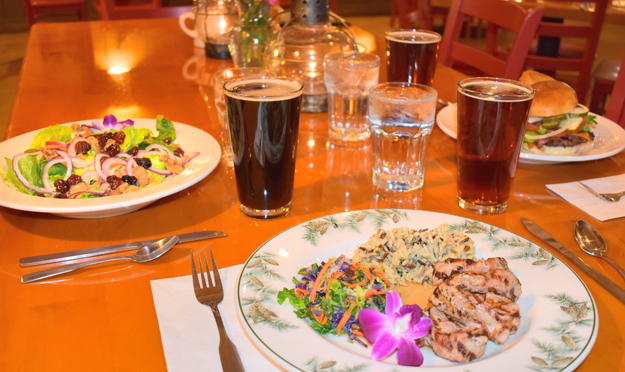 A Variety of Dishes
Whether you are setting your sights on Broasted Chicken or a Smoked Fish Dip appetizer, you are assured that the quality of food here at our Upper Peninsula Restaurant is superb. Click here for Menu (PDF).

Guests of this Upper Michigan Restaurant and Brewery will also have the opportunity to experience our large Camp 33 deck with fireplace and the Camp 33 Gift Shop.

"I love this place! Best Blueberry Ale and Patsy in the UP. Aside from the fact that you can see the beautiful falls here, the Brewery is a cool place. Many local mounts displayed on the walls along with local artwork that you can purchase.

The reason why we go here in late Aug/Sep...the Blueberry Ale. We have tried to find something close to it...nope! They make the best there is! We've had pasties from all over the UP and they have the best pasty and gravy, hands down!"—Borderhounds, Trip Advisor, 5 Stars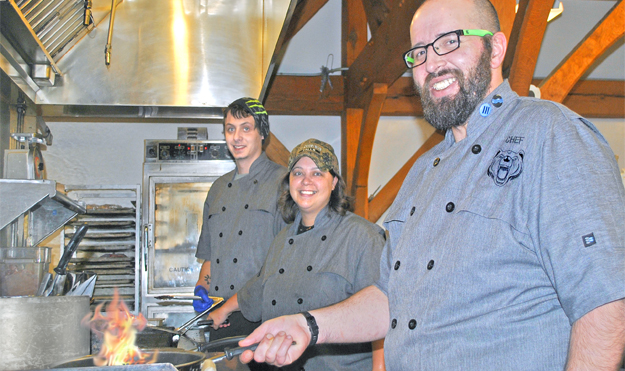 Lake Superior Whitefish
Try our very popular Lake Superior Whitefish, a local tradition - fresh (when available) whitefish from the cold waters of Lake Superior: lightly breaded, beer-battered or broiled. This popular dish is served with soup or salad and your choice of Brew Pub Fries, Baked Potato, Sweet Potato, or Rice Pilaf and Fresh Baked Bread.

Atmosphere
The setting is rustic, romantic and fun. It's warmth begins with the large fireplace and spreads to every area of the beautiful building. The walls are covered with a natural decor, pictures and art that are for sale.

Our Staff
Your experience means a lot to us. Our chefs take great pride in the selection of dishes each day. Our bartenders, wait staff and hostesses all work hard to make sure that your experience is one that will be memorable for years to come.
"Great food in a beautiful setting!!! We have visited numerous times - the food is very good, as is the micro brews! and the setting is wonderful!! I highly recommend a visit!"—Thomas C, Trip Advisor, 5 Stars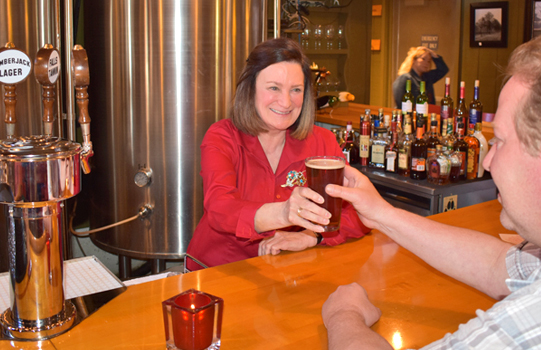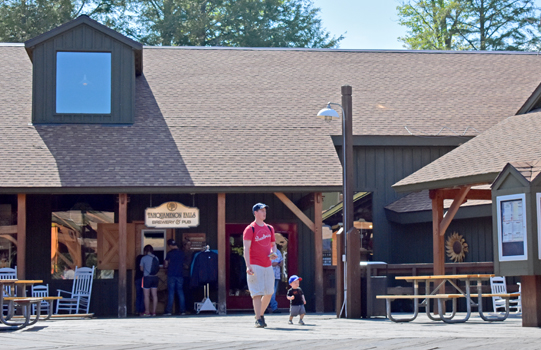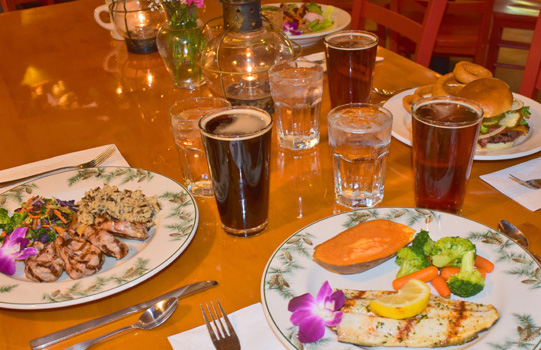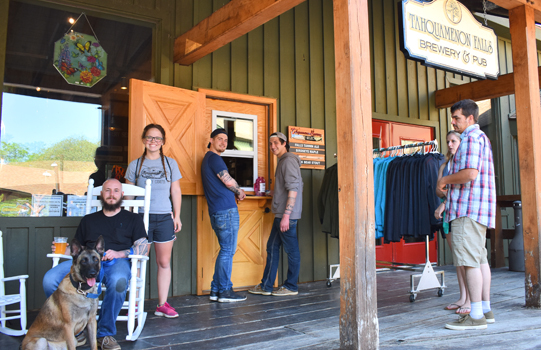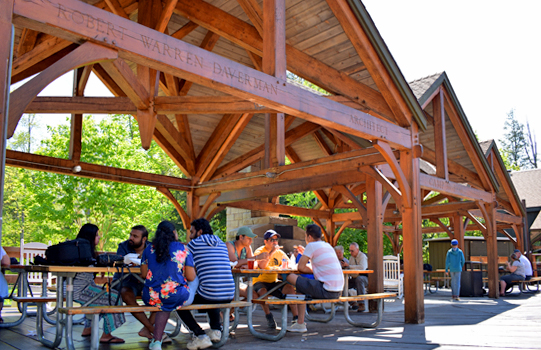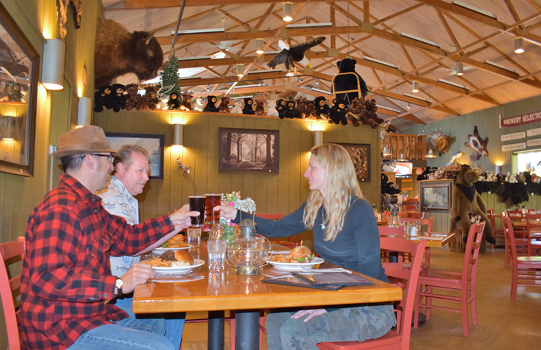 Tahquamenon Falls WEATHER