The Tahquamenon Falls Brewery and Pub will be closed from October 23rd thru December 14th ,2023. We will reopen on December 15th for the 2023-2024 winter season.

Hours will then resume 7 days a week 11:00am to 8:30pm.

We look forward to seeing you during the winter season.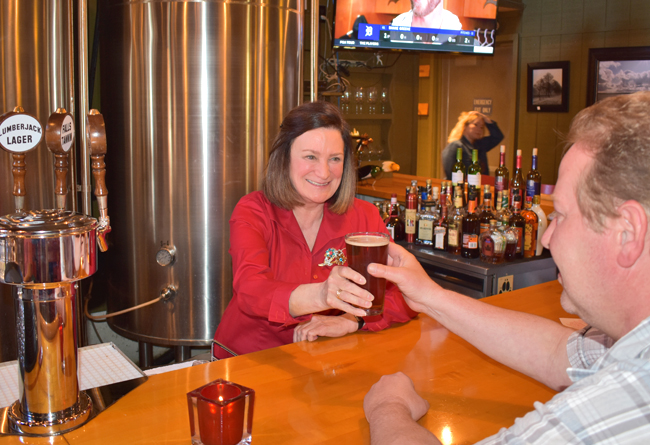 Tahquamenon Falls Brewery & Pub
Upper Peninsula Brewery

The beautiful Tahquamenon Falls Brewery & Pub is unique and welcoming. As you walk into our Upper Peninsula Micro Brewery, the rustic long bar and equipment tempt your interest immediately. It's magnificent size and grandeur is breathtaking. The atmosphere and decor echoes the beauty of the Tahquamenon Falls and the vision of the Camp 33 founder, Jack Barrett—grandfather of the current owner, Lark Ludlow (shown in photo).
Master Brewer, Lark Ludlow
Owner, manager, designer and Master Brewer, Lark Ludlow compliments this establishment with her warm and sincere personality. She has definitely followed through with the vision of her grandparents and has gained the respect of many throughout the world. The details of the brewing process can be found on page 4 of the Restaurant Menu - PDF.

"We stopped to see the falls. We were surprised to find a brew pub beside the gift shop. The beers are quite good. I had the pale ale. The beer cheese soup was the best I have had - not too thick & water based with intense cheddar taste. The smoked fish was also as good as it gets. Don't miss this stop for lunch or a snack along Highway M123."—Bill B, 5 Stars Trip Advisor

"Tahquamenon Falls Brewery & Pub - Yes, you have to stop. Well worth the drive to experience the atmosphere and food. The Blueberry Ale is outstanding. Has a gift shop right in the restaurant. You will not be disappointed with your visit, be hungry, portions are huge."—Bob R, 5 Stars Trip Advisor 5 Stars

Our Upper Michigan Brewery is inviting, warm, friendly, and cradles a vision created in the days of lumberjacks and adventurers. Days gone past but not forgotten.

The Tahquamenon Falls Brewery & Pub also invites you to try a variety of our beers on tap during your visit. Our micro brewed beers are available in lovely collectible 1/2 gallon bottles featuring our logo. Please note that bottles must be kept cold after purchase.

"The micro brew had a nice atmosphere. I had the fish and steak it was fantastic. The real star of the show was the Blueberry Beer. I cannot believe how good it was."—Bill H, Trip Advisor, 5 Stars"

"Had a terrific stop, with friendly service, while visiting the upper falls at this family and logging camp historical site, which is now hosting a Microbrewery and Pub. Brew selections sampled were as terrific as our meal."—MJRGNSN, Trip Advisor, 5 Stars"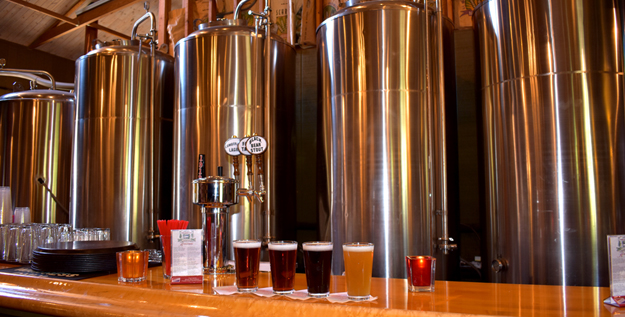 Micro Brewed Selections
Lark offers four types of beers brewed on site. These can be any of the following:

Harvest Wheat
Summer Wheat
Bird's Eye Maple
Lumberjack Lager
Black Bear Stout
Porcupine Pale Ale
Raspberry Wheat Ale
Falls Tannen
White Pine Pilsner
& Blueberry Wheat Ales (Only in August)
Micro Brewed Beer at the Tahquamenon Falls Brewery and Pub - Visit us today and Experience the charm of the Brewery & Pub.
"We stopped at the Brewery and gift shop after a day of hiking at the Upper and Lower Falls. We had wonderful fresh tacos from the food truck and tried two of the microbrews on tap, both of which were great! There is a lovely semi covered outdoor patio for relaxing and I liked how you could order food and beer outside without going in the restaurant. The gift shop was large and tons of stuff too. Great place to relax after a day of hiking!"—Debra C, Trip Advisor, 5 Stars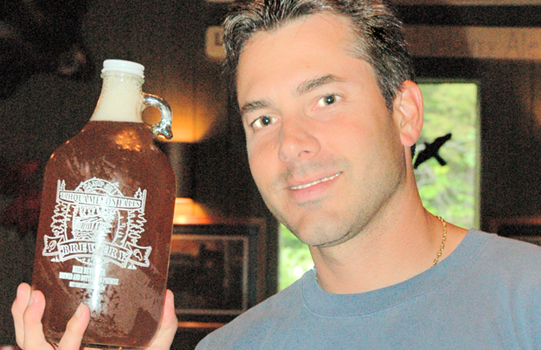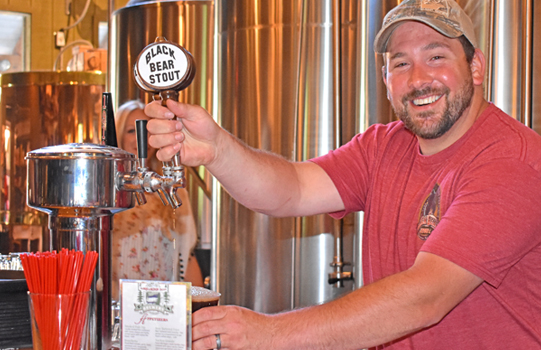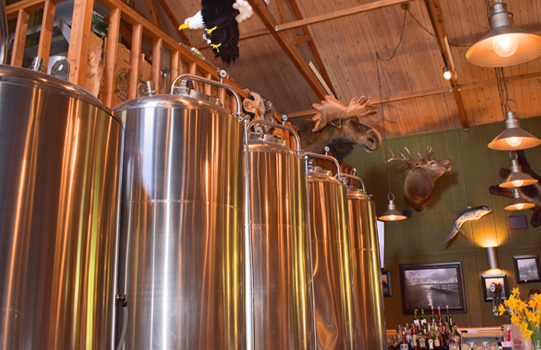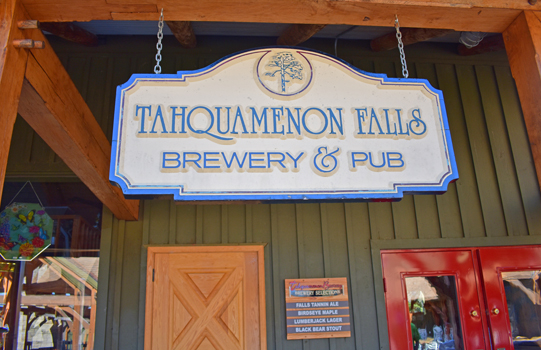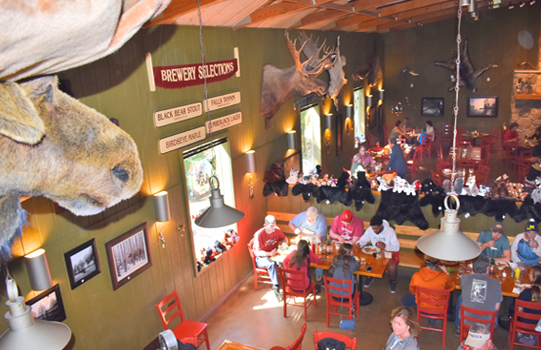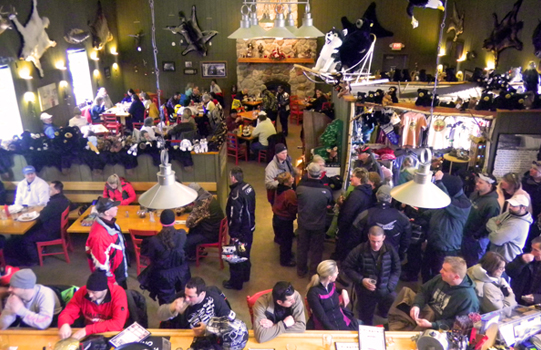 Tahquamenon Falls WEATHER